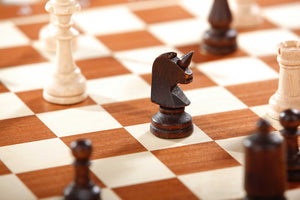 Learn Chess at Home
Welcome to Master Chess! We use pedagogically structured small group lessons to give our students a superior learning experience.
live online lessons
Our virtual classroom, in combination with zoom, offers students a highly interactive learning experience geared to their level. Students learn with a highly qualified coach, engage in friendly competition with their peers, solve puzzles, play games, and develop a passion for chess.
our approach
all skill levels
Our team of elite coaches is also ready to offer the highest level of curriculum and instruction to custom groups of all levels. Ask us about the group you want! Please click here to read about the best courses available for each level.
register now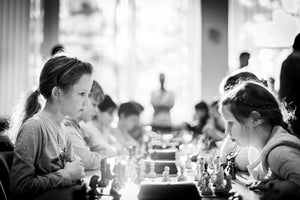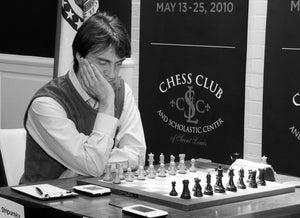 master coaches
We are extremely proud to offer courses with the most qualified, professional coaches anywhere. Click here to learn about them!
meet our coaches
Check out what our students have to say!
"Our son Arvin worked with Matan for more than 3 years. Arvin started playing chess in 3rd grade and became a serious chess player after working with Matan. His most memorable moment was a convincing win against Jay Bonin, legendary International Master at Marshall Chess Club. Matan taught him step by step all the skills to master chess. 
We are most impressed by Matan's masterful teaching skills, great enthusiasm and complete dedication. He prepared the lesson material ahead of time, and stayed in the lesson plan. He had full controls of what a lesson is to cover: how many minutes for a new opening, how long to go through key points in a model game, and what are left  for questions, etc. Matan customized the curriculum for Arvin to address his specific strengths and weaknesses. Matan also spent time going through Arvin's recent games and came to each class well prepared with clear goals in mind. As a result, under Matan's coaching, Arvin made significant progress in a relatively short period of time. 
We are particularly grateful to Matan because he is an expert in teaching kids with little prior experience. It is clear that having the right teacher to lay down a solid foundation is crucial."
-Cathy Lin and Xialong Mou
"Matan Prilleltensky was instrumental in my chess life. After one year of learning with Matan, I qualified for and competed at the World Cadet Chess Championship in South Africa. Together, we won the city, state and national scholastic chess championships for the following years. Matan inspired and encouraged me to higher levels of chess with passion and enthusiasm. Without Matan Prilleltensky, I would not have become New York City elementary and junior high chess champion, and a chess national master at the age of twelve. Thank you Mr. Prilleltensky!"
-Davis Zong, Jr. National Master and Life Master
"I began working with Alex Stripunsky in 2017, and ever since, I have felt my overall feeling for the game improve immensely. Mr. Stripunsky has helped me tie for fouth at the 2017 World Cadets, earn my WFM title, tie for first at the 2019 North American Junior Championships, increase my rating hundreds of points, all the while fostering my love and passion for the game; I can wholeheartedly say that he is the best chess coach I have ever had."
-Yassamin Ehsani, Women's FIDE Master
"I first began studying with GM Alex Stripunsky 6 years ago. He has transformed me from a beginner 1400 player into a 2400 FIDE Master. I am continually amazed by his tremendous insight, individual approach, and mentorship. I cannot recommend him and masterchess.org highly enough for any player serious about improving his or her game."
-Robert Shlyakhtenko, FIDE Master 
"I worked with Alex for a few years and it was a great pleasure. Alex not only has a great knowledge of chess, but is also an excellent teacher of all aspects of the game. During my time working with him, my rating rose nearly 200 ratings points to its highest point and I achieved the IM title."
-Teddy Coleman, International Master
"Matan is such a passionate and inspiring coach! Jenny has been taking lessons with Matan for the past four years. Her interest only grows more intense along with stronger skills even since she started lessons. Within one and half year, Jenny had grown from a novice beginner to a strong player who qualified for the World Cadet Chess Championship! Matan is an enthusiastic, dedicated and confident coach who understands students' weaknesses and always has ways to overcome them. Recommend without reservation! He is the best!" 
- Eric Zhu
"We consider Matan family. He has probably done more for my child's development and maturity and toughness than me as his parent. He took our calls from a tournament even though he was tending to an extremely traumatic family matter. He is the best."
- Vivek Nasta
Our Story
Master Chess was founded by Matan Prilleltensky and Alex Stripunsky to meet a need we saw: World class chess instruction, starting at the absolute beginner level. After our first camp received a great deal of positive feedback, we set ourselves the goal of creating the best possible 10 week courses for kids to learn chess online: The highest quality curriculum, adapted with attention to detail, taught by excellent teachers. We believe our complementary chess and pedagogy qualifications make us uniquely placed to offer this.